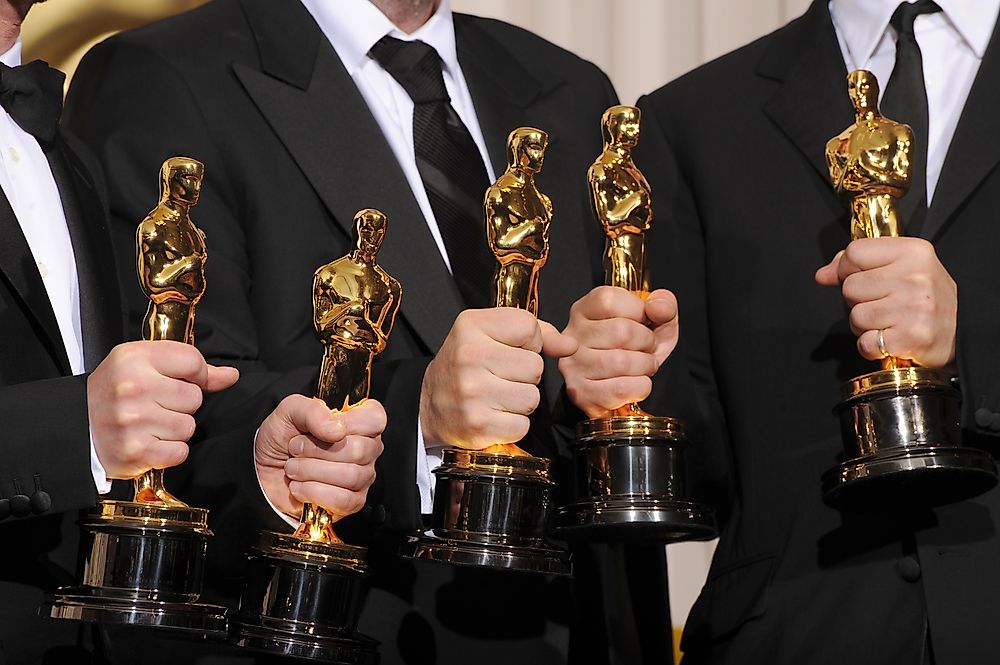 With the 2019 Academy Awards approaching, I've been doing my best to catch up on the nominated movies of the year. I've now watched all eight films nominated for Best Picture. It's a scattered field that provides a good litmus test for the industry at large. We have the first comic book nominee ever (Black Panther, deservedly so), the first Netflix nominee (Roma, also deserving), a definitive cinematic version of A Star is Born (starring Lady GaGa's nose and Sam Elliott's voice), the most nominated Spike Lee movie ever (finally the Academy Did The Right Thing), Christian Bale playing an evil Dick (and somehow becoming more likable as an actor), a race relations film directed by the man who brought us Dumb and Dumber (Green Book, destined to fade and join Crash and Driving Miss Daisy as divisive movies about the "black experience" made by "white filmmakers"), and the strangest nominee of the field, the proudly fierce and feminine The Favourite (featuring some of the best written female characters of the past decade). Yet despite the many pleasures of this lineup, the film I find myself thinking the most about is the final nominee I haven't mentioned. Maybe you've heard of it. It's called Bohemian Rhapsody. 
Let's get this out of the way first. Bohemian Rhapsody isn't a bad movie. No film that features a performance on the level of Rami Malek's as Freddie Mercury can be classified as all out garbage. Malek (like his predecessors in the music biopic genre Joaquin Phoenix as Johnny Cash and Jamie Foxx as Ray Charles) is amazing in the film, completely absorbing himself in the role from bedazzled head to toe. But putting Malek's performance aside, Bohemian Rhapsody isn't good either. It's shot like a TV movie. It's factually incorrect. It shys away from the more obscene aspects of Freddie's life. If you take away Queen's music (what monster doesn't like "Don't Stop Me Now"?) and Malek's performance, this turns into a bad movie really quick. So how the hell did this movie get nominated for Best Picture? For starters, it was a BIG hit. Currently sitting at 817.6 million dollars at the worldwide box office, it's the 7th highest grossing film of the year, earning more money than tentpole films like Mission Impossible – Fallout and Deadpool 2. To put that number in another perspective, that's over double what Solo – A Star Wars Story made. Think about that! A Freddie Mercury biopic made doubled the money of a Han Solo biopic! That's a testament to both the lasting impact of Queen's music and the iconic persona of Mercury. Whether Bohemian Rhapsody is actually good or bad doesn't matter. It's a success story, the kind we don't see enough in Hollywood these days. If the story ended here, everything would be fine, it's not the first time an iconic performance combined with uplifting material has lifted an otherwise subpar movie to a Best Picture nom (I'm looking at you The Blind Side). But unfortunately that's not where the story ends. Not even close. Because Bohemian Rhapsody was directed by an accused sexual assaulter named Bryan Singer.
If you haven't heard the details of Bryan Singer's sordid past, I'll leave that to your own personal Google browser (start with an article in The Atlantic called "Nobody Is Going To Believe You"). What I will say is that the evidence presented clearly outlines Mr. Singer as a longtime sexual predator of underage men. And yet even with this evidence and the fact that Singer was fired off the film with three weeks left of principal photography, he still received sole directing credit. In fact, it was recently reported that with the movie's success, Singer stands to earn nearly 40 million dollars for directing the film (with his mounting legal fees he's gonna need it). If this bothers you (like it does me) you're not alone. The backlash to the film has been swift and vicious. GLAAD who originally praised the film upon its release, recently failed to nominate it for a single award (not even Rami Malek) at the GLAAD Media Awards. They released a statement saying "…the legacy of Freddy Mercury deserves so much more than to be tainted in this way." Critics who originally derided the film for not embracing Mercury's sexuality (RogerEbert.com described the film as "phobic") are now piling on, all decrying the film as a disgrace to both Queen, Mercury, and the film industry as a whole. To put it in a way that Queen fans can understand, Another One Bites The Dust. Except Bryan Singer's not going anywhere. At least not yet. He recently signed on to direct Red Sonja, a comic book adaptation about a female warrior with a backstory of brutal sexual assault. He's reportedly being paid 10 million dollars. When will the hammer fall?
This unfortunately is representative of the times we are living in. Even in the era of MeToo and Times Up, there are still monsters living in broad daylight. People can write exposes and scathing reviews, but the man is still getting work. But, think about it, of course he is, his most recent film just made more money than Star Wars. This is the paradox of the movie industry in 2019. On the eve of their biggest night of the year, Hollywood is consumed with talking about Bohemian Rhapsody: a film about a Gay Icon, that's been disavowed by Gay organizations, that's made more money than Han Solo, that's directed by an accused rapist still working in the industry, that's nominated for Best Picture. Read that sentence over a couple times. Welcome to Hollywood in 2019.
Oscar Predictions
Best Picture: BlacKKKlansman
Actor: Rami Malek
Actress: Glenn Close
Best Supporting Actor: Sam Elliott
Supporting Actress: Regina Hall
Director: Alfonso Cuaron
Original Screenplay: The Favourite
Adapted Screenplay: BlacKKKlansman
Cinematography: Roma
Editing: Vice
written by:
Janice Smith
Owner, Storyteller, & Chief Dog Lover